Long Island, NY – Woman Struck by Bus at Long Beach Rd & Davison Ave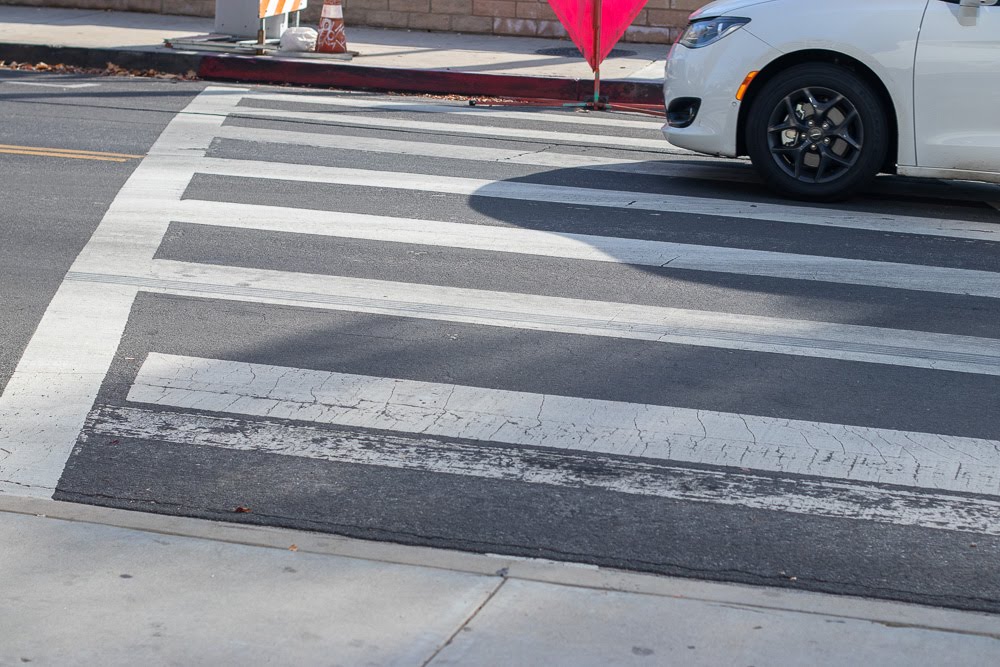 Long Island, NY (November 16, 2023) – A woman was transported to an area hospital with injuries following a crash that occurred in the Oceanside neighborhood. The accident occurred at around 2:30 p.m. on Monday, November 13.
According to reports from the Nassau County Police Department, a 45-year-old woman was crossing Long Beach Road at the intersection of Davison Avenue during the afternoon hours. For unknown reasons, a mini school bus proceeded through the intersection and struck the pedestrian. The woman became pinned under the bus and had to be removed by emergency responders. The woman was transported to an area hospital for emergency care. At this time, the crash is being investigated.
We hope the injured woman recovers quickly.
Pedestrian Accidents in New York
Each year, countless individuals across New York State are adversely affected by the consequences of automobile accidents. A significant portion of pedestrian-related crashes in our state stem from the negligent actions of drivers behind the wheel. Among the leading causes of these collisions are:
Drivers who run red lights.
Drivers who failed to yield.
Drivers who are distracted.
Drivers who pass stop signs.
Drivers who are intoxicated.
Regrettably, these negligent and reckless actions contribute to a substantial amount of the auto collisions that occur in our state. Many victims involved in crashes are left with severe injuries. Some of the most common include:
Spinal cord injuries: Spinal cord injuries are among the most serious consequences of pedestrian accidents, often resulting in paralysis. Paraplegia and quadriplegia are two devastating outcomes, causing a loss of function in the lower or all limbs. These injuries demand specialized medical care, rehabilitation, and ongoing support to manage the long-term effects.
Broken bones: Compound fractures are a common type of injury sustained in car accidents. These fractures often require surgical intervention, followed by casting, physical therapy, and rehabilitation to restore mobility and function.
Internal organ injuries: The sudden force of a collision can severely damage internal organs such as the lungs, spleen, and other soft tissues. These injuries can be life-threatening and demand immediate medical attention to prevent further complications.
If you have sustained injuries as a result of a pedestrian crash, you need to reach out to a Long Island pedestrian accident lawyer immediately. Legal options may be available to help you get the financial resources you need to move forward.
Our team at The Tadchiev Law Firm P.C. understands the challenges you may be facing and is dedicated to helping you navigate through this difficult time. With our experienced attorneys by your side, we will fight for the compensation that you deserve to cover medical expenses, lost income, pain and suffering, and more. Do not hesitate to reach out to us for assistance in seeking justice for your pedestrian accident case. Contact us at (718) 606-4099 today for a free consultation.
Notes: When writing these accident news pieces, our writers rely on secondary sources. These sources are comprised of police and fire accident reports, news reports, and newspaper articles, as well as first-person testimonies from accident witnesses. Because of this, our team at The Tadchiev Law Firm P.C. has not independently validated the information regarding this accident. Please get in touch with our company to have any inaccurate information corrected right away. Please let us know if you want the post to be taken down from our website, and we will do our best to comply.
Disclaimers: In order to prevent being engaged in a tragic accident, we wish to encourage the people in our neighborhood to drive slowly and with caution. This news article is not meant to be a solicitation for business. Any information offered shouldn't be regarded as professional medical or legal advice. The photo used in this post wasn't taken at the location of the collision.